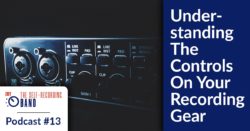 Confused by all the switches, buttons and knobs on your recording gear?
"What does this knob on my recording gear actually do and how does this all work? When do I need to push which button? What are "pad" and "48V" actually?"
Find out why, when and how to use all the controls on your interfaces and microphones!
Read More